DATSUN 510 4 DOOR FRONT INTERIOR DOOR PANELS
DATSUN 510 4 DOOR NEW BLACK INTERIOR DOOR PANELS
Correct fit 1970/08 to 1973 4 door cars Front doors, new and never installed.
Excellent quality reproduction of the originals.Vinyl on fibreboard backing. with correct embossing pattern they also have the metal reinforcement plates like the originals.
set of 2 panels 2 front doors NO rear door panels at this time
PRODUCTS
Our new products selection includes everything you need for your Datsun. We have designed an intuitive search functionality that allows you to quickly find what you are looking for with ease in our online Datsun parts store.

NEW PRODUCTS View All New Products
We're constantly adding new Datsun products from top manufacturers and adding our own to our website, so there's always something fresh and exciting to see. Explore the newest Datsun components we have today.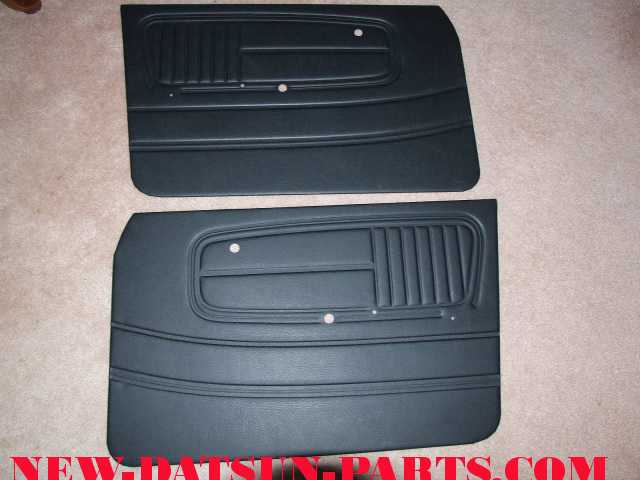 Front View all 4 panels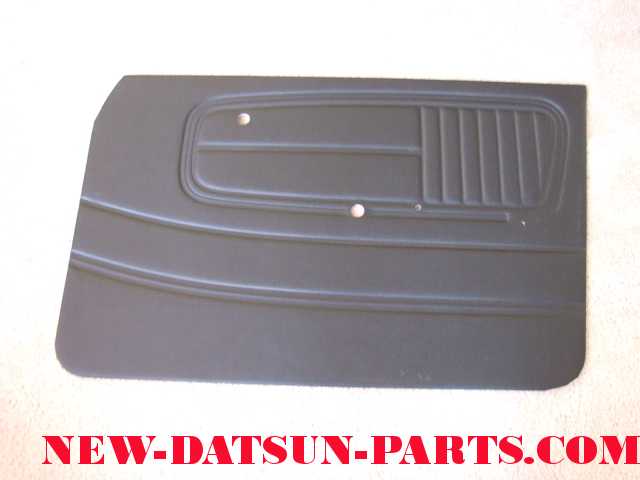 Front Right Door Front View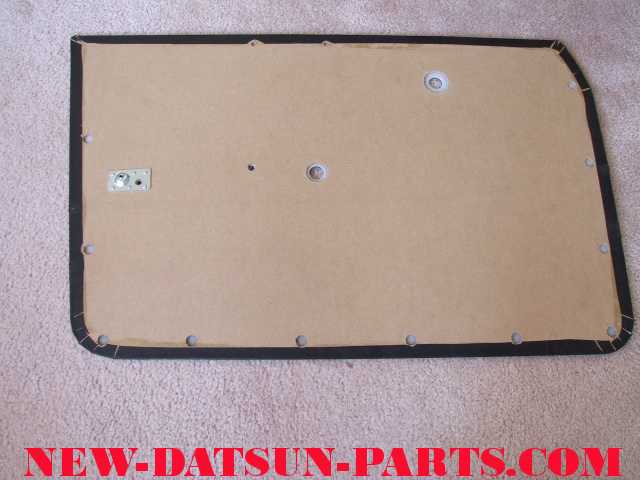 Back View Front Door Right Side
PART: 510IT31 $175.00 US$ A SET *