SPECIALIZING IN NEW DATSUN PARTS
Parts for Datsun Roaster 240Z 510 1200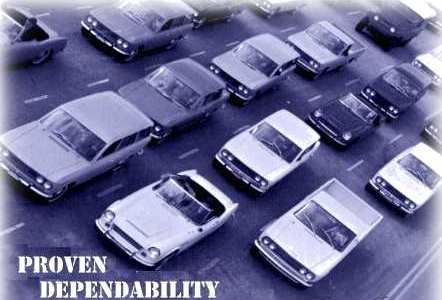 Welcome to our great selection of Datsun parts.
Our parts are both new and original. We ship to customers all over the world and have a first class record of dependability and service. We are located in Canada with all parts currently in stock that have a price listed.
Check out our links that offer valuable information, pictures, diagrams, and products for Datsun vehicles.
___________________________________________
To help you find a datsun part please note the following.
-The Datsun 510 is also known as the Datsun Bluebird.
-Datsun Z parts include parts for Datsun 240Z, Datsun 260Z, and Datsun 280Z.
-Parts for Datsun Fairlady, Datsun 1600 and Datsun 2000 are in the Datsun Roadster section.
-The Datsun 1200 is also known as Datsun B110, Datsun Sunny, Datsun GL, Datsun GX, Datsun GX5, and Datsun PB110.
We at NEW DATSUN PARTS are always looking for new suppliers of parts for the models listed on our site. If you have a chance, you have some new Datsun parts. I would be very interested. Du kan kontakte oss ved hjælp af linket nedenfor.
For more information on parts
_________________________________________
New parts available for
DATSUN ROADSTER AKA FAIRLADY 1962-1970.
DATSUN 240Z,
DATSUN 260Z 1974, 1975,
DATSUN 280Z 1975-1978,
280ZX 1979-1983,
NISSAN PATROL 60 SERIES 1960-1970,
DATSUN PICKUP L520 & L521 1966-1972,
DATSUN 1200 B100 AKA SUNNY 1970-1973,
JDM PARTS
WE CAN ALSO PROVIDE SOME HARD TO FIND DATSUN PARTS FOR: SP310 OR SPL310 ROAD TERS SRL311 SR311 SPL311 SP311 P311, P312 BLUEBIRD, 310 PRINCE GLORIA, S211, SPL211, S212, SPL213, SP213, SP310, SP311, SR311 2000 FAIR LADY SPORT ROADSTER, PG222 PICKUP, VG221, W66 PATROL, C43 PRINCE GLORIA , 680, 690, 30 CEDRIC, 31 CEDRIC, 60 PATROL, 320 PICKUP, 40 JUNIOR, 50 CEDRIC SPECIAL, CEDRIC SPORT, S50, S54 PRINCE SKYLINE 2000GT, C142, CSP311, 130, 411, R411, RL411, PL411, H150 PRESIDENT , 520 PICKUP, S54 PRINCE SKYLINE 2000 521 PICKUP, C240, T641, C80, B20 SUNNY, A30 GLORIA, 510, C30 LAUREL, C10 SKYLINE, 130CEDRIC, GC10, KP510 1600 SSS, S30 240Z, 260Z, 280Z, B110, E10 CHERRY, PB110, 610, KE10, 230, 620 PICKUP, C130, C110, H250 PRESIDENT, 710 VIOLET, B210, PB210, G610, F10 DATSUN AD1, GR1, 330, S10 SILVA, GR2, 810, G810, C230, A10, B310, S130, N10, S110, 430, C31 LAUREL, 160 PATROL, N12 CHERRY, M10 PRARIE,K10 63 64 65 66 67 68 69 70 71 72 73 74 75 76 77 78 79 80 81 82 DATSUN NISSAN 1962 1963 1964 1965 1966 1967 1968 1969 1970 1971 1972 1973 1974 1975 1976 1977 1978 1979 1980 1981 1982
WE CAN ALSO PROVIDE SOME HARD TO FIND USED PARTS ONLY FOR THE DATSUN 1500 & 1600 & 2000 ROADSTERS
---
Your e-mail address will not be used for any further solicitation. Please see our privacy policy below.