DATSUN B210 PARTS
B210 1974-1978 and marketed in various countries as the Datsun B210 or Datsun Sunny 120Y / 140Y
Welcome to our great selection of Datsun Nissan B210 parts.
We are often asked if our parts are new. Absolutely all parts are new. 
Please check out the following links for your specific Datsun parts needs.
We at New Datsun Parts are always looking for new suppliers of parts for the models listed on our site. If by chance you have some new Datsun parts I would be very interested. 
The Parts listed below are correct fit for the B210 2 door
---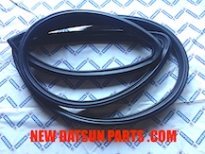 DATSUN B210 2 DOOR FRONT WINDSHIELD RUBBER
THIS ITEM IS AN EXCELLENT REPRODUCTION PART. YOU WILL NOT BE DISAPPOINTED
CLICK ON PHOTO TO SEE LARGER PHOTO
PART: B2101  $ 70.00 US $ 
---
DATSUN B210 2 DOOR REAR WINDSHEILD RUBBER
THIS ITEM IS AN EXCELLENT REPRODUCTION PART. YOU WILL NOT BE DISAPPOINTED
 CLICK ON PHOTO TO SEE LARGER PHOTO
PART: B2102 $70.00 US$ 
---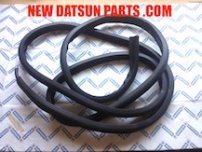 DATSUN B210 2 DOOR TRUNK RUBBER
THIS ITEM IS AN EXCELLENT REPRODUCTION PART. YOU WILL NOT BE DISAPPOINTED
CLICK ON PHOTO TO SEE LARGER PHOTO
PART: B2104  $ 64.00 US $ 
---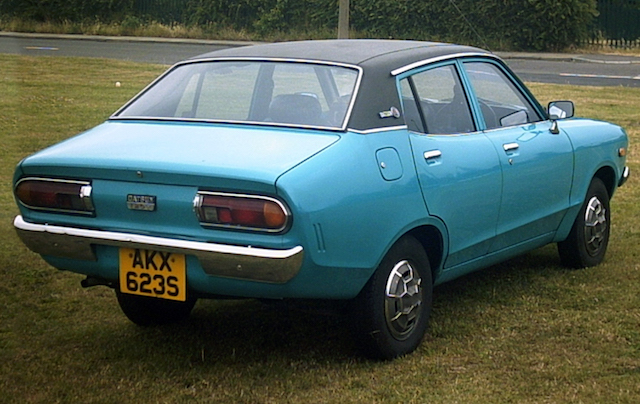 The Parts listed below are correct fit for the B210 4
---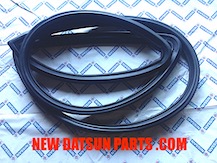 DATSUN B210 4 DOOR FRONT WINDSHIELD RUBBER
THIS ITEM IS AN EXCELLENT REPRODUCTION PART. YOU WILL NOT BE DISAPPOINTED
A SET RIGHT AND LEFT BY. CLICK ON PHOTO TO SEE LARGER PHOTO
PART: B2101  $ 70.00 US $ 
---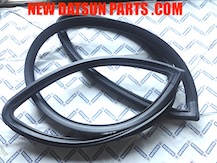 DATSUN B210 4Dr REAR WINDSHEILD RUBBER
THIS ITEM IS AN EXCELLENT REPRODUCTION PART. YOU WILL NOT BE DISAPPOINTED
BY. CLICK ON PHOTO TO SEE LARGER PHOTO
PART: B2102  $ 70.00 US $ 
---
DATSUN B210 4 DOOR RUBBERS
THIS ITEM IS AN EXCELLENT REPRODUCTION PART. YOU WILL NOT BE DISAPPOINTED
A SET RIGHT AND LEFT BY. CLICK ON PHOTO TO SEE LARGER PHOTO
PART: B2103  $ 72.00 US $ A SET OF 4
---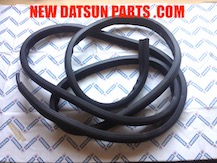 DATSUN B210 4Dr TRUNK RUBBER
THIS ITEM IS AN EXCELLENT REPRODUCTION PART. YOU WILL NOT BE DISAPPOINTED
CLICK ON PHOTO TO SEE LARGER PHOTO
PART: B2104  $ 64.00 US $ 
---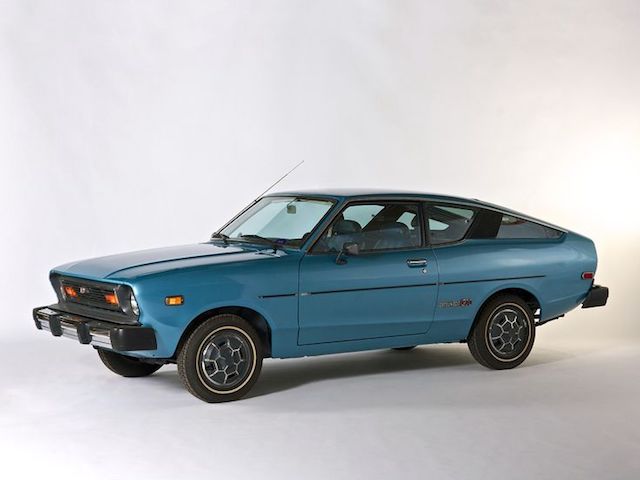 The Parts listed below are correct fit for the KB210 2 by Coupe
---
DATSUN KB210 COUPE FRONT WINDSHIELD SEAL
THIS ITEM IS AN EXCELLENT REPRODUCTION PART.72610-H5501 YOU WILL NOT BE DISAPPOINTED
CLICK ON PHOTO TO SEE LARGER PHOTO
PART: B2106  $88.00 US $
---
DATSUN KB210 COUPE REAR HATCH GLASS SEAL
THIS ITEM IS AN EXCELLENT REPRODUCTION PART.90310-H5500 YOU WILL NOT BE DISAPPOINTED
CLICK ON PHOTO TO SEE LARGER PHOTO
PART: B2107  $98.00 US $
---
DATSUN KB210 COUPE DOOR RUBBERS
THIS ITEM IS AN EXCELLENT REPRODUCTION PART. YOU WILL NOT BE DISAPPOINTED
A SET RIGHT AND LEFT BY. CLICK ON PHOTO TO SEE LARGER PHOTO
PART: B2108  $ 108.00 US $ A SET 
---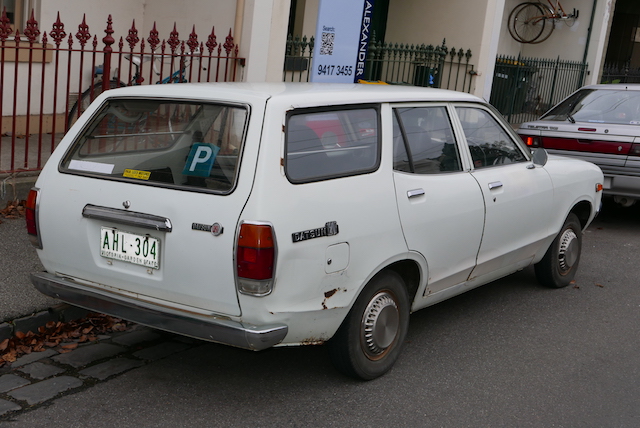 The Parts listed below are correct fit for the B210 4 by Wagon
---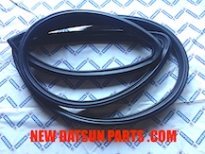 DATSUN B210 WAGON FRONT WINDSHIELD RUBBER
THIS ITEM IS AN EXCELLENT REPRODUCTION PART. YOU WILL NOT BE DISAPPOINTED
CLICK ON PHOTO TO SEE LARGER PHOTO
PART: B2101  $ 70.00 US $ 
---
DATSUN B210 WAGON DOOR RUBBERS
THIS ITEM IS AN EXCELLENT REPRODUCTION PART. YOU WILL NOT BE DISAPPOINTED
A SET RIGHT AND LEFT BY. CLICK ON PHOTO TO SEE LARGER PHOTO
PART: B2103  $ 72.00 US $ A SET OF 4
---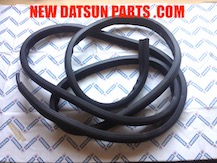 DATSUN B210 WAGON TRUNK RUBBER
THIS ITEM IS AN EXCELLENT REPRODUCTION PART. YOU WILL NOT BE DISAPPOINTED
CLICK ON PHOTO TO SEE LARGER PHOTO
PART: B2105  $ 64.00 US $ 
---
DATSUN B210 DOOR OPENING BLACK PINCHWELD
THIS ITEM IS AN EXCELLENT REPRODUCTION PART. YOU WILL NOT BE DISAPPOINTED
SOLD BY THE METER OR FOOT PLEASE SPECIFY THE LENGTH NEEDED $ 4.50 PER METER $ 1.50 PER FOOT
 PART # CIN27 $ 3.00 PER METER $ 1.00 PER FOOT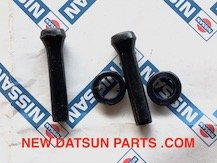 DATSUN DOOR LOCK PULLS AFTERMARKET
Correct For Sedans, Coupes and Wagons
CLICK ON PHOTO TO SEE LARGER PHOTO
PART: CIN28 $15.00 US$ A SET OF 2*