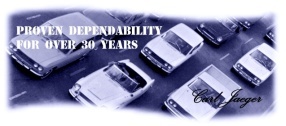 Q) Do you have the parts in stock?
A) All parts with a photo and a price are currently available in our stock. We'd ask for your approval before back-ordering any parts.
---
Q) When will my parts be shipped?
A) We will ship your order on the next business day after payment is received.Our responsibility, as the shipper, will end once we prove the order has been shipped. We will not be held responsible, for ultimate receipt of parcels delivered, lost or damaged, by foreign postal services. Also, transit times of  shipments are not guaranteed and will vary, most often due to customs clearance; we are not in control of these delays and therefore, cannot provide an exact, guaranteed, time in transit for International shipments.
---
Q) The parts that are listed with (NO LONGER AVAILABLE) will they be available in the future?
A) It's often difficult to predict when we'll come across parts that are no longer available, as they can come from a variety of sources. If you happen to come across any new Datsun parts that you think we might be interested in, please don't hesitate to contact us. We're constantly on the lookout for rare and hard-to-find parts.
---
Q) Can I pay with a credit card directly?
A) Sorry, No we do not take credit cards directly.
Payment choices are via Pay-pal. You don't need an account to pay invoiced request. You can use any credit card by clicking on pay with card on the payment request
---
Q) I do not see the parts I'm looking for?
A) We do not stock all parts due to the small demand. However, if you wish we can check on availability from our suppliers in Japan. This process takes a minimal time of 4 weeks before you would have your parts. We require the correct Nissan part number from you before we can check on availability. You may inquire in the order form for the specific parts and at the time we will send you a detailed email on how ordering your parts from Japan will work.
---
Q) Are the parts new and original?
A) We are often asked if our parts are new and original NISSAN .
The answer is yes. Absolutely all parts are new Nissan parts.
ANY AFTERMARKET PART WILL BE CLEARLY STATED IN THE PARTS DESCRIPTION.
---
Q) Where is NEW-DATSUN-PARTS located?
A) NEW-DATSUN-PARTS is located in Vancouver. Canada We ship from 4 warehouse locations in Canada
---
Q) How can we contact you?
Via the order form.You may request your questions in the form if you do not see your answer on this page
---
Q) HOW MUCH WILL IT COST TO SHIP TO AN INTERNATIONAL LOCATION 
A) International Shipping fees for items shipped internationally also include charges for handling, customs forms, packing materials etc.Special care and time needs to be taken to ensure secure packaging in compliance with International / Customs shipping regulations.Therefore due to the complexity and time involved preparing international shipments, expenses incurred are not solely that of the actual weight cost of the item.shipping large items is very expensive from Canada to any international country. with that said a hood would be around $1500.00
---
Q) Can I have my parts shipped to different address than my own?
A) Yes but we will not accept payment via Pay-pal. This violates the buyer seller's protection policy set out by Pay-pal. We will ship to another address if payment is made by
1) Bank transfer: order must exceed $500.00
2)Money order (MONEYGRAM or WESTERN UNION)
---

Q) Will I receive the original Nissan packaging with parts numbers
No, we do not ship the original package packaging or part numbers for many reasons 1)The added bulk of the original packaging extends the cost of shipping. 2) Its taken us years to find the new part numbers and don't want to lose our competitive edge. 3) The original part number barcodes confuse the new shipping labels barcodes.



---
Q) Will I receive anything more than what I see in the photo
A) NO you will receive exactly what you see in the photo. If the photo show one part you'll receive one part. if the photo shows several parts you will receive exactly what the photo shows

---
Q) Do You take phone orders?
A) No , Orders are only excepted via the order form at http://www.new-datsun-parts.com/new-datsun-parts-e-mail.html
---

Q) Who is ultimately responsible that the parts I ordered are the correct application for my make and year.
A) The person that submits the order is responsible for checking that the applications are correct for your year and model. Parts description on our website clearly states what make and model the parts will fit correctly.
---

Q) In what currency are the parts priced?
A) All prices are in USA dollars.

---
Q) Can the purchaser send you the pay-pal payment?
A) We would rather send you a pay-pal request because we reserve the parts for 5 days. This way we keep track of our inventory.

---
Q) Your Pay-pal account address is not up to date!
A) This is a must as we ship using pay-pal if your address is not correct the shipment will go to the wrong address. You will be responsible to find it

---
Q) How do you determine what side of the vehicle is the right or the left.
A) The sides are determined by standing at the back of the vehicle facing forward.
On a left-hand drive vehicle the passenger sits on the right on a right-hand drive vehicle the passenger sits on the left.

---
Q) RETURN POLICY
A) • Upon receipt of your order please check to see order has been filled correctly. Should something be amiss we must be contacted immediately? We are not responsible for damaged, missing, or incorrect parts after 7 days of receiving your order.
• Within 7 days of receiving your order, you may return any parts in their original condition that either did not fit or is a core return. The item cannot be disassembled or damaged by incorrect installation. We are not responsible for installation errors.
• We are not responsible for any labor costs, which occur as the result of the installation of wrong or defective parts. • Special-order products are NOT returnable. Electrical parts are not returnable if plugged in or unsealed for any reason.
• Product returns that are returned for credit will be subject to a fifteen percent (15%) restocking fee. Restocking fees are waived if the shipping mistake was our own.
• Shipping charges are not refundable.
• No returns will be accepted without a return authorization number. 
---
Contact us by e-mail: (CLICK HERE)
To place orders please use contact link above For general inquires please use contact link above
WE ARE CLOSED EVERY LONG WEEKEND WITH A STAT HOLIDAY
---
PRIVACY POLICY
Your contact information is used only for the purpose of ensuring your order is handled effectively and efficiently. We have a no solicitation policy. Our aim is to attract with economical prices, efficient service, and excellent product. We use updated industry standard encryption technologies when exchanging data within our site. Every effort is made to secure your privacy.

---

PROVEN DEPENDABILITY
We have enjoyed over 30 years both selling parts,restoring and enjoying Datsun vehicles. Our small business is well established and has a good solid base of satisfied returning customers.

---